Incident reports to date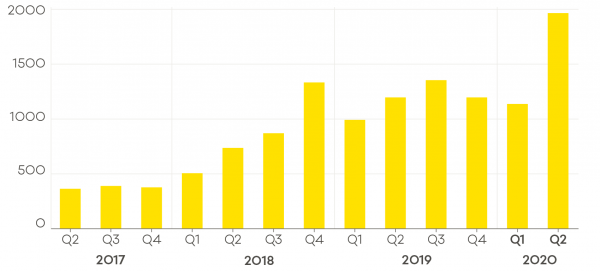 Incident reports – half year 2020 compared to 2019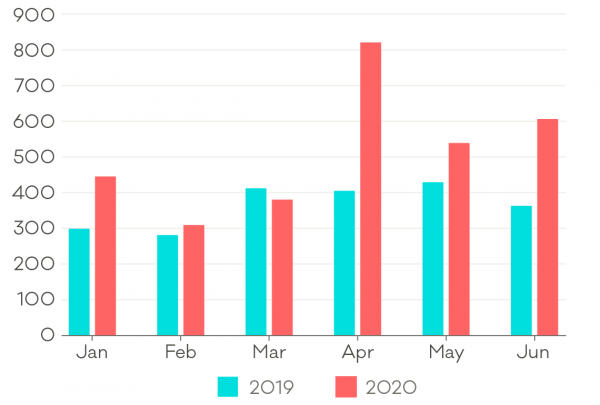 42% increase on 2019
CERT NZ experienced a 42% increase in reports during the first six months of 2020, compared to the same period in 2019. Increases were seen in five out of the six months, with nearly double the number of incidents in April 2020 than in April 2019. March was the exception, with slightly fewer reports in March 2020 than in March 2019.
Top incident categories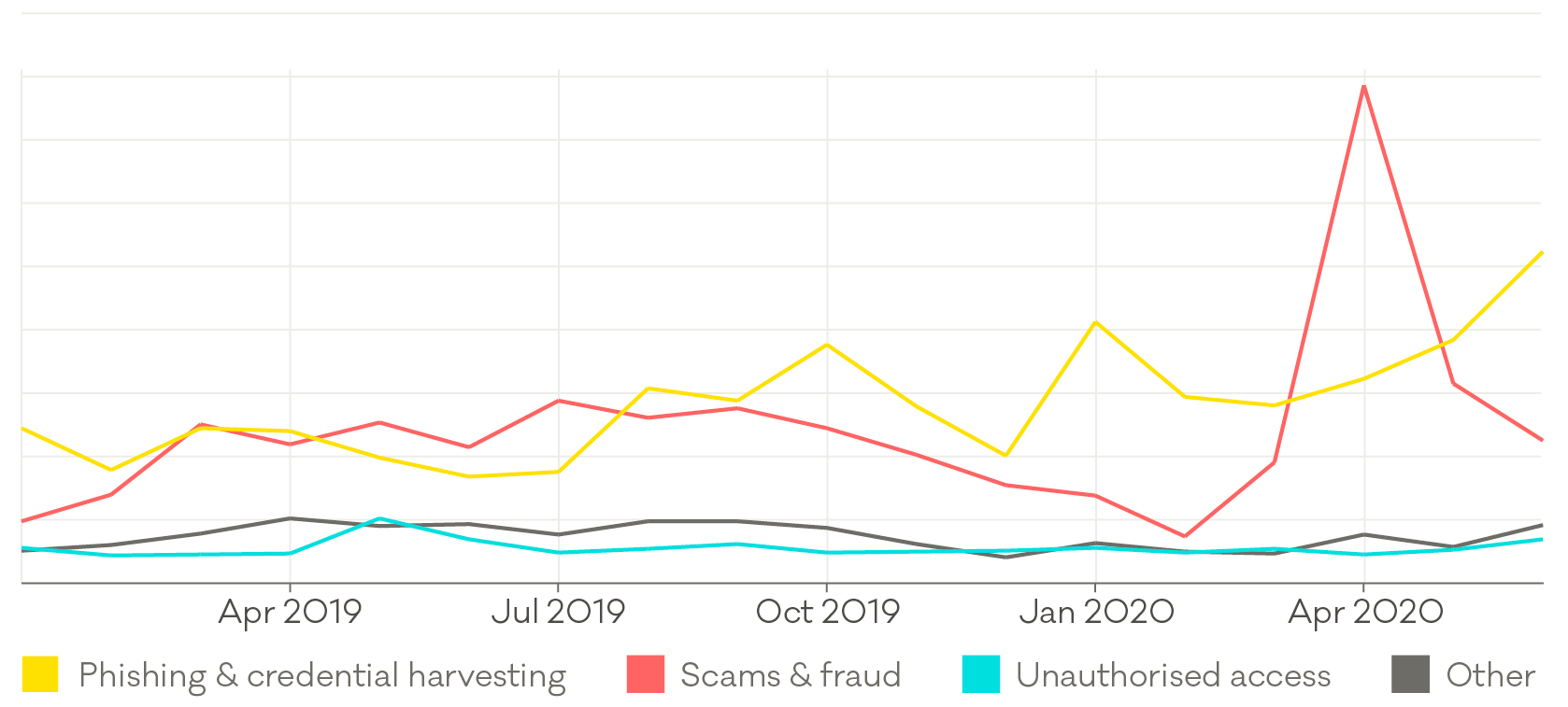 Scams and fraud up in Q2
Reports across all incident categories increased in both quarters, but particularly during the Q2 lockdown. Scams around online trading remained high throughout both quarters - a trend likely to continue through Q3 and Q4.
Financial loss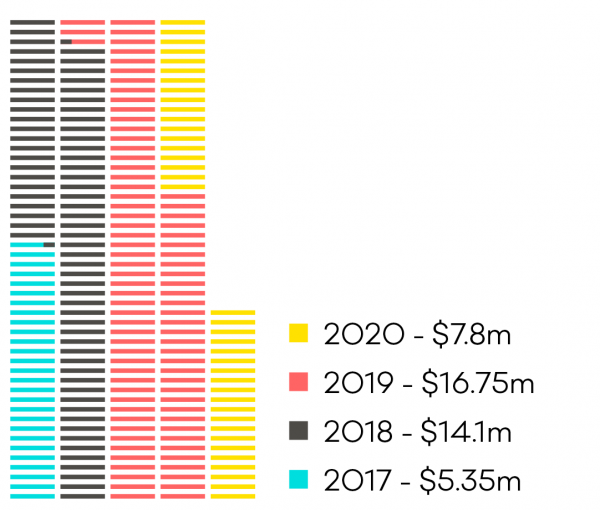 $44m financial loss from 2017-2020 year to date.
2020 - $7.8m
2019 - $16.75m
2018 - $14.1m
2017 - $5.35m
Top five sectors by incident report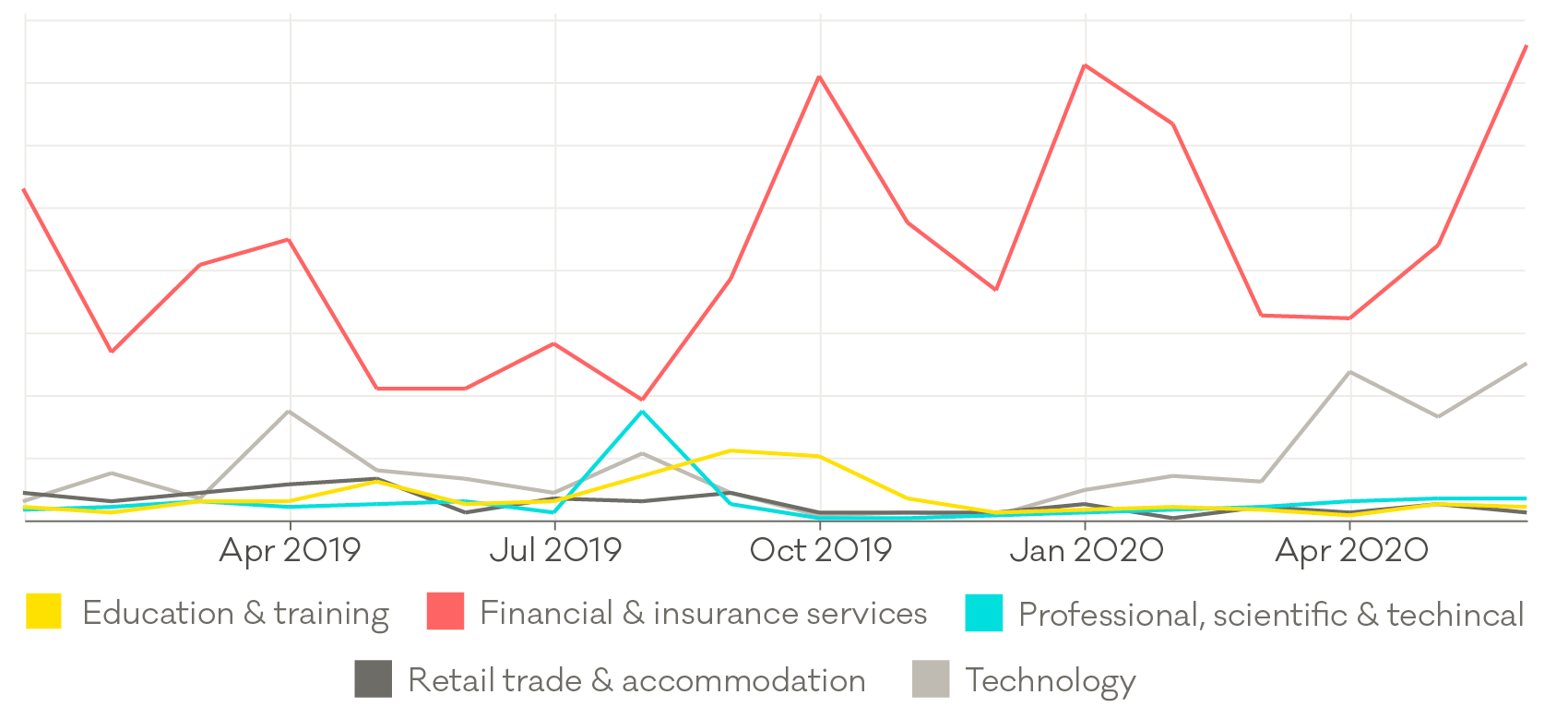 More reports from tech sector
Reports from the technology sector increased markedly during the April lockdown, suggesting a heightened awareness of cyber threats.
Business vs individual reports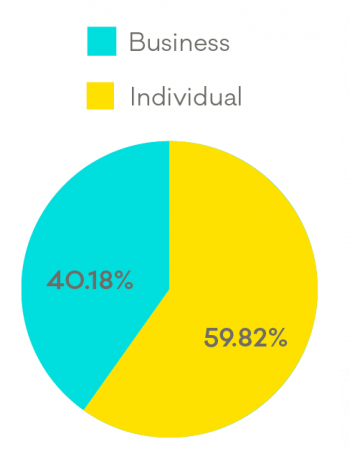 1,170 incident reports from businesses (40.18%)
1,742 incident reports from individuals (59.82%)
What we've done
Advisories
Eight advisories issued to individuals, businesses and IT specialists.
Advisories are our early warning system for New Zealanders. They are an important way to get actionable advice out to New Zealanders about the threats they need to respond to, so they can protect themselves against attacks.
Website
116,000 website visits, up 5.26% on Jan – Jun 2019, and 18% on July – Dec 2019.
12 new content pages published, offering practical advice ranging from safe remote working for employers and employees, to secure online transacting for businesses.
Pacific and international engagement
CERT NZ's active membership of the international cyber security network helps us understand the threat landscape, respond to incidents and build cyber resilience within New Zealand and regionally.
We do this by participating in forums such as the PaCSON and APCERT working groups.
Domestic engagement
New initiative: Webinars
Five national webinars were conducted with chambers of commerce, professional bodies and membership organisations, attracting more than 850 participants.
"The cyber security webinar delivered to our business community by CERT NZ is one of those 'must attend' workshops."